Fyre Festival founder Billy McFarland, organizer of a disastrous music event in the Bahamas, was released on $300,000 bond after being arrested in New York on federal charges that he defrauded investors who bought a stake in his media company.
The would-be high-flying entrepreneur now faces a sharp and unwelcome downgrade to his lifestyle, from a $21,750-a-month Manhattan penthouse to living in New Jersey with his parents, who were present at Saturday's 41-minute hearing.
McFarland, 25, is alleged to have cheated at least two investors out of about $1.2 million by lying about the revenue and income of Fyre Media Inc., which he founded in 2016. He gave them phony documents claiming the company generated millions of dollars in revenue from thousands of artist bookings in a single year, when it really earned just $60,000 from about 60 performances, they said.
The scheme unraveled in April with the collapse of the Fyre Festival, advertised as a luxury getaway for moneyed millennials, some of whom paid up to five figures for VIP packages. Touted as an exotic bacchanalia with the promise of super-models, haute cuisine, and wall-to-wall excess, guests instead arrived to a lack of facilities, sparse lighting, inadequate housing, and piles of cheese sandwiches. Many attendees were stranded in an airport through the night as they tried to get off the Bahamian island of Great Exuma.
At Saturday's hearing, Assistant U.S. Attorney Kristy Greenberg urged U.S. Magistrate Judge Kevin Fox to set a $500,000 bond for McFarland, saying he was leading a "lavish lifestyle" far beyond the $2,000 he claimed to have in the bank. Besides the penthouse, McFarland drives a $110,000 Maserati and had $5,000 in cash on him when he was arrested. "Clearly there is money somewhere," Greenberg said.
In a statement announcing the charges late Friday, acting U.S. Attorney Joon Kim said that "McFarland truly put on a show, misrepresenting the financial status of his businesses in order to rake in lucrative investment deals."
Greenberg said McFarland's short but eventful career showed a "pattern of deception" and "overpromising luxury experiences that were not delivered." McFarland faces as much as four years, nine months under U.S. sentencing guidelines, she said.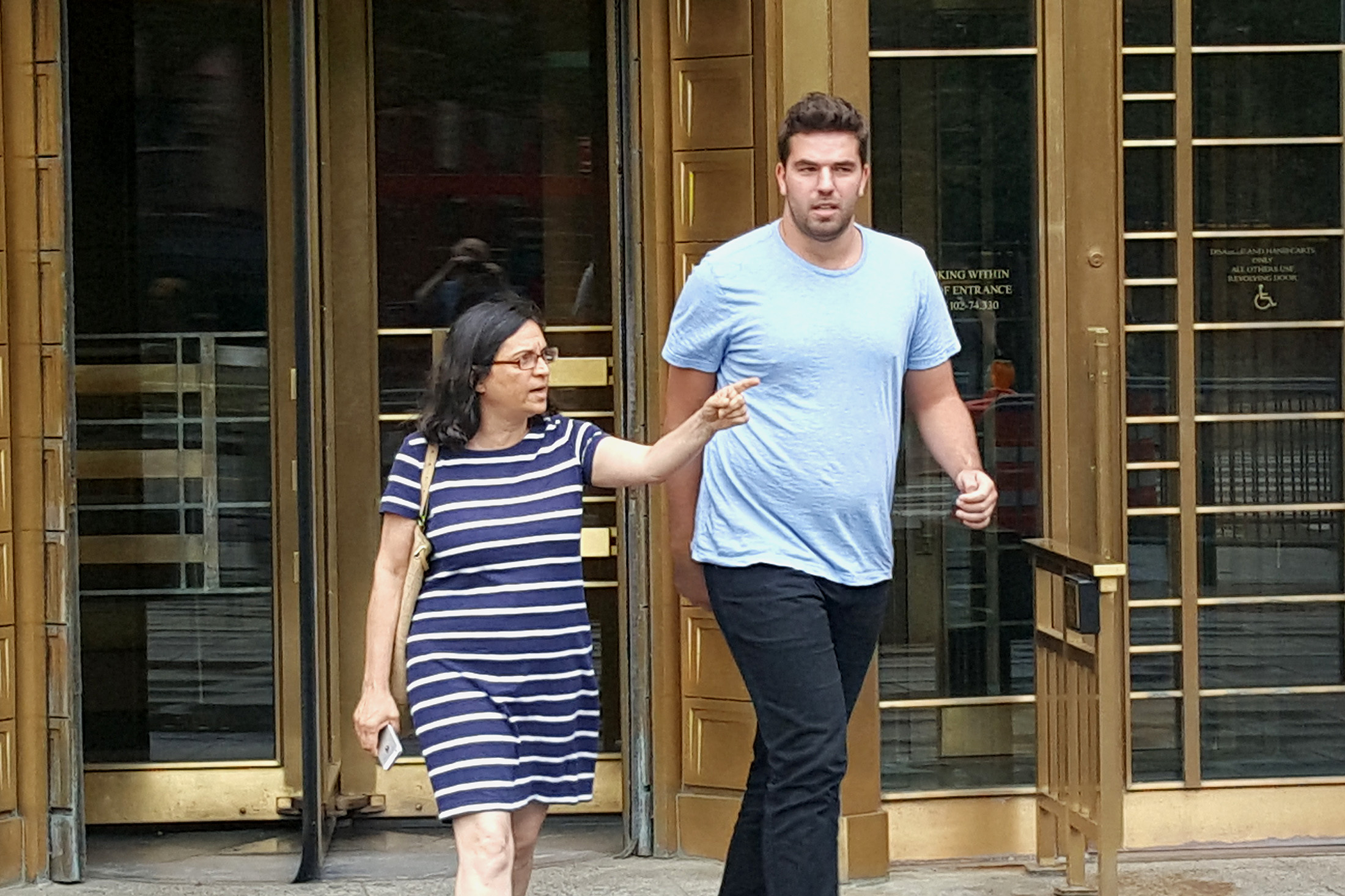 Sabrina Shroff of the Federal Defenders of New York had argued for McFarland to be released without bail, saying he knew he'd been under FBI investigation since late April or early May, and hadn't fled. She said she'd been told McFarland had a private lawyer who hadn't been fully paid and therefore wasn't present for Saturday's court hearing.
McFarland's brainchild, Fyre Media sought to build a mobile phone app that could be used to hire entertainers for clubs, concerts and parties. McFarland also launched a subsidiary that began promoting his festival, claiming it would bring a global audience together to share a life-changing event, prosecutors said.
"McFarland promised a 'life changing' music festival but in actuality delivered a disaster," Kim said in Friday's statement.
Meanwhile, the government said, McFarland was misleading his investors. Besides providing phony documents about the company's performance, he's alleged to have altered a stock ownership statement to make it appear that he could personally guarantee an investment. He made it indicate that he owned shares valued at more than $2.5 million when he really owned stock worth less than $1,500, prosecutors said.
After the festival's collapse, McFarland and his company were hit with at least a half-dozen lawsuits from customers and vendors. Those complaints were followed by demands from backers looking to recoup their investment — funding that in one case was directly connected to how much attendees spent on such extras as tours, booze, and "upgrades."
Organizers borrowed as much as $7 million in a last-minute bid to fund the doomed music showcase, according to documents reviewed by Bloomberg News. One of those loans, for $3 million, is currently the subject of a civil case after the lender, EHL Funding LLC, claimed Fyre defaulted on payments.
In a term sheet dated March 21, Fyre Media claimed to be worth $90 million. The venture capital division of Comcast Corp. chose not to invest as much as $25 million in Fyre Media after issues in due diligence, according to a person familiar with the negotiations. One such issue was that the company didn't provide information necessary for a forensic audit and didn't have a satisfactory billing mechanism, the person told Bloomberg in May, asking not to be identified because the matter is private.
Greenberg said the government is continuing its investigation. McFarland may have had as many as 85 investors and their losses could total in the tens of millions of dollars, she said.
The case is U.S. v. McFarland, 17-mg-4988, U.S. District Court, Southern District of New York (Manhattan).
Read more: http://www.bloomberg.com/news/articles/2017-07-01/u-s-charges-fyre-festival-founder-mcfarland-with-fraud